Description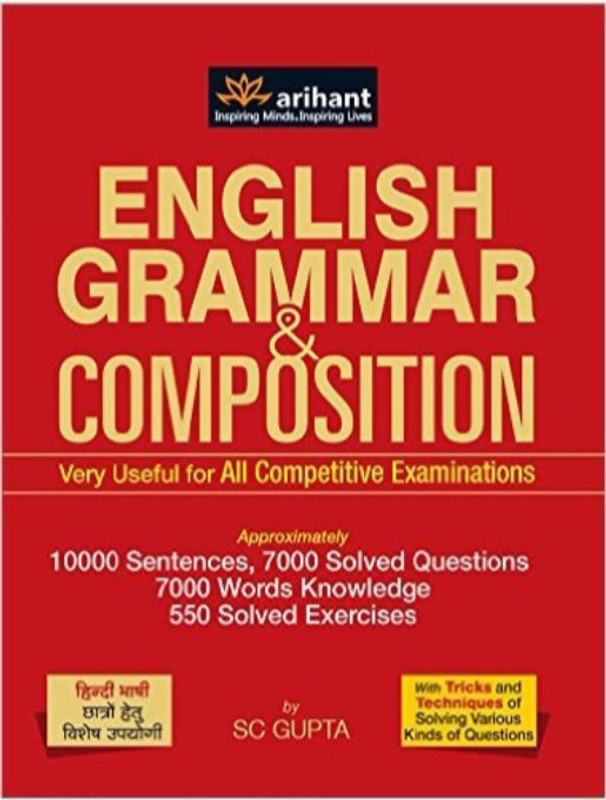 Flipkart.com
Summary Of The Book
Most competitive exams, whether academic or for jobs, contain an English language section. This section tests basic skills like comprehension, a basic understanding of grammar, ability to spot errors, complete sentences, and basic communication skills.
General English for All Competitive Examinations completely covers the various types of questions that are asked in exams and provides practice exercises for the readers with answers.
The book's contents are Spotting The Error, Phrase and Substitution, Ordering of Sentences, Ordering of Words/Rearranging the Sentences, Cloze Test and Passage, Choosing Appropriate Words, Double Blanks in a Sentence, Related Pair of Words, Synonyms/Antonyms, Idioms/Phrases, Homonyms, Phrasal Verbs, Miscellaneous, Comprehension, Tense, Forms of Verb, and Modals.
Some of the other topics covered are Subject-Verb Agreement, Non Finite, Noun, Pronoun, Articles, Preposition, Conjunction, Adjective and Determinants, Adverb, Transformation of Sentences, Question Tag, Conditionals, Un-English & Superfluous Expression, Reported Speech (Direct/Indirect Narration), Active Passive Voice, Spellings, Paronyms, Some Important Proverbs, Sound and Cries, Homes & Abodes, Important Group Terms, Male, Female, Baby Animal, Phobias & Manias, and Foreign Words.
General English for All Competitive Examinations provides basic grammar rules. Together, the sections in the book cover every type of question that might be asked in numerous competitive exams under verbal ability. Each topic is explained thoroughly with examples. This is followed by a number of exercises for practice.